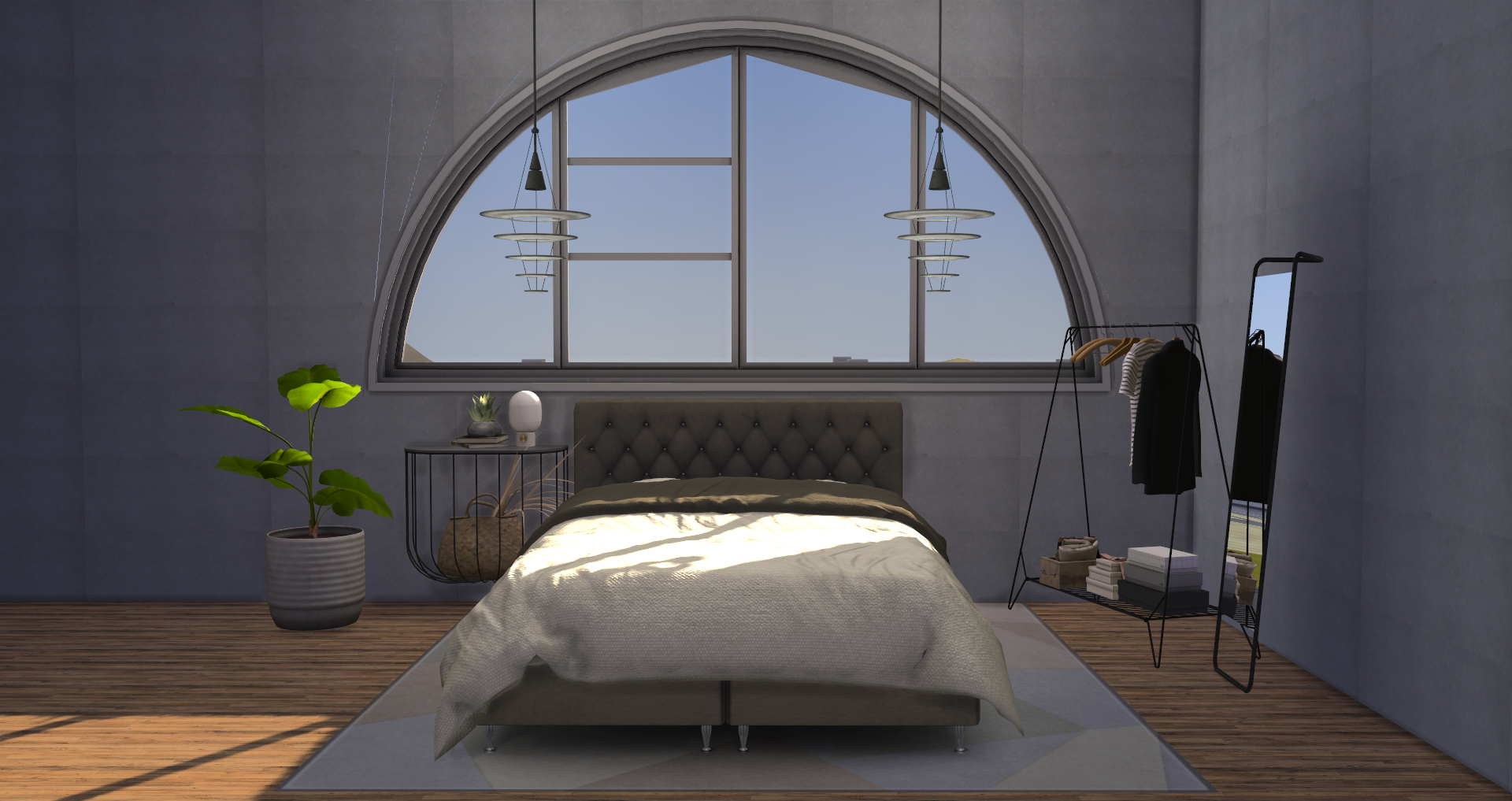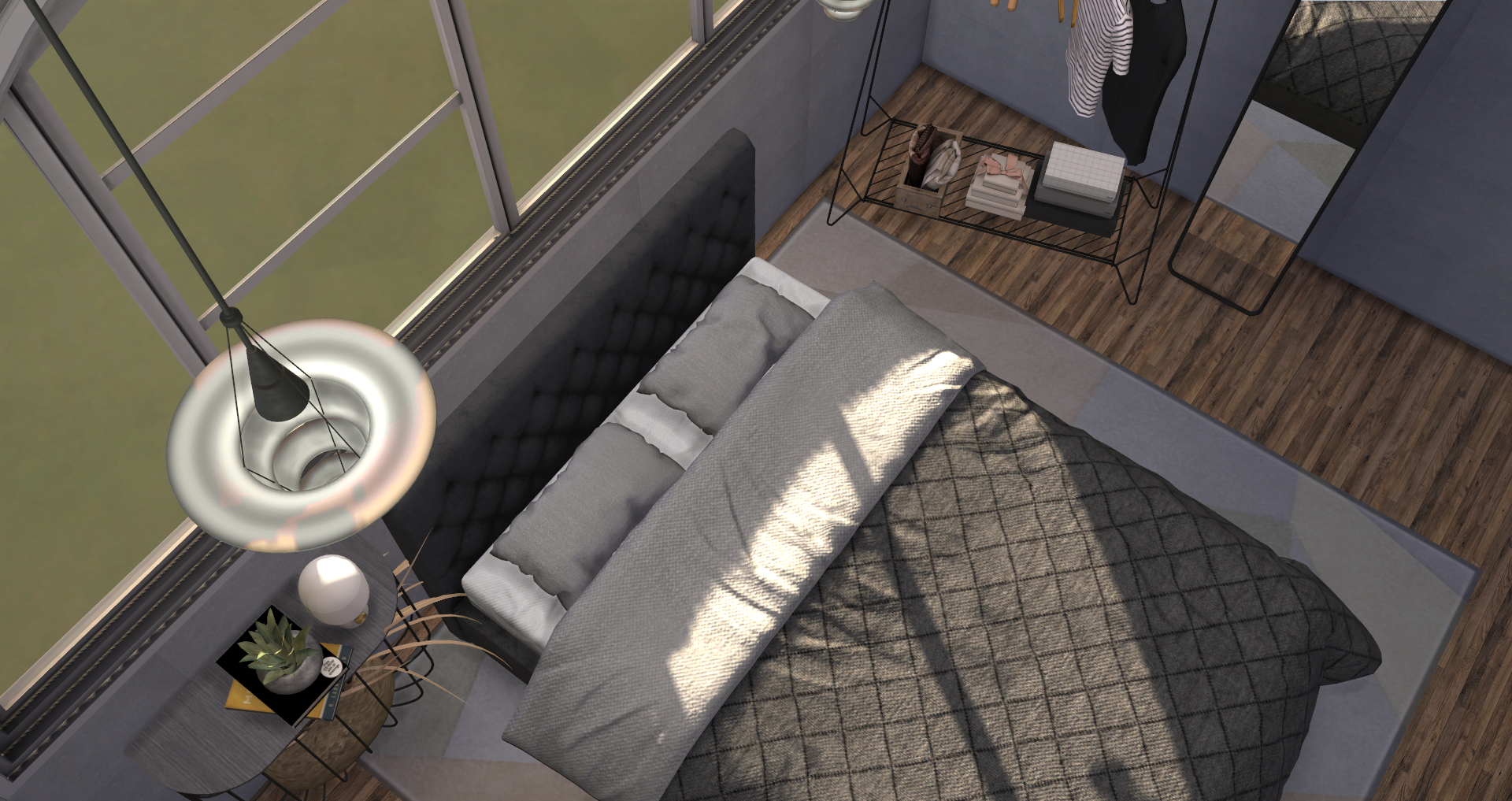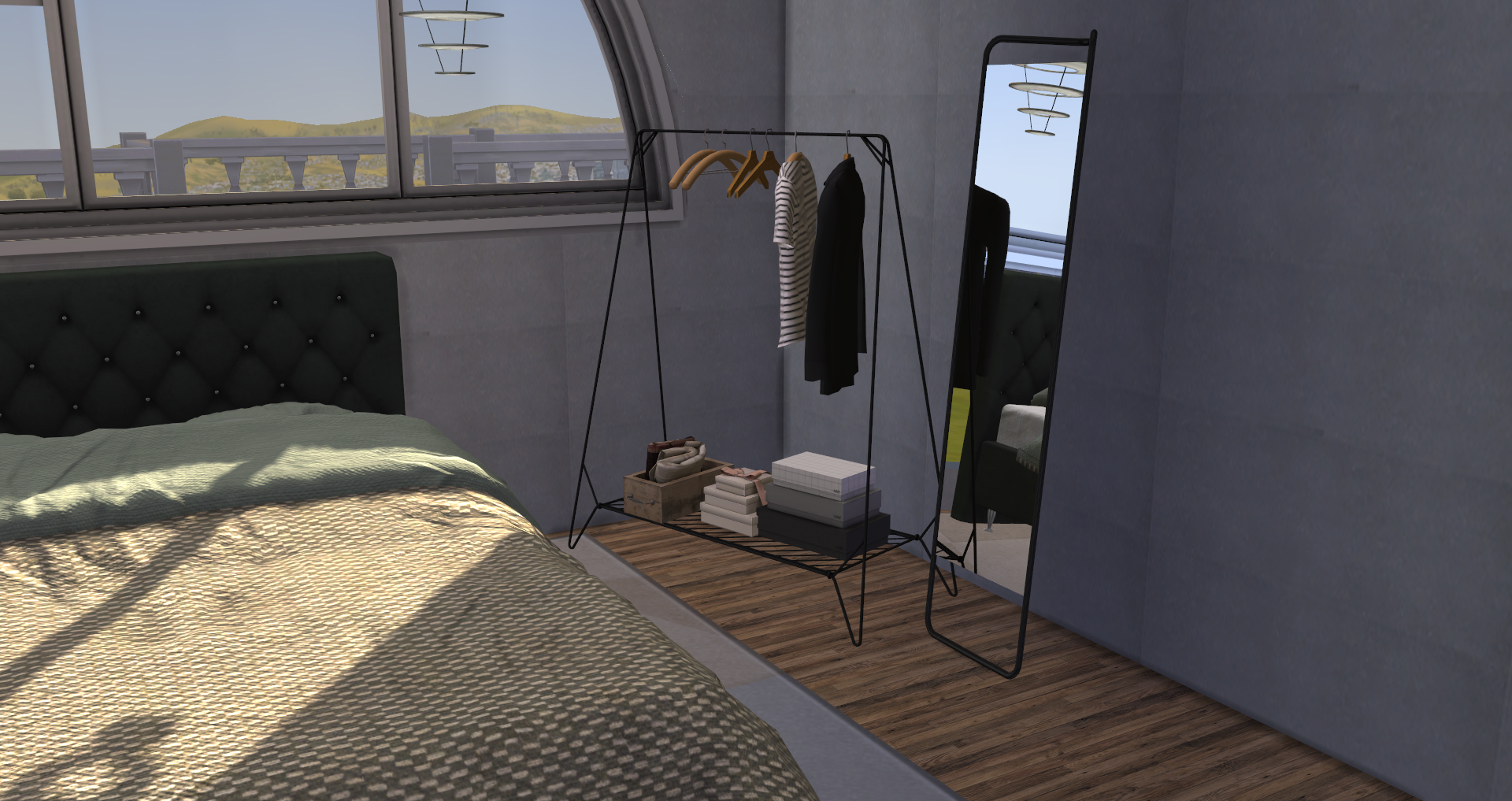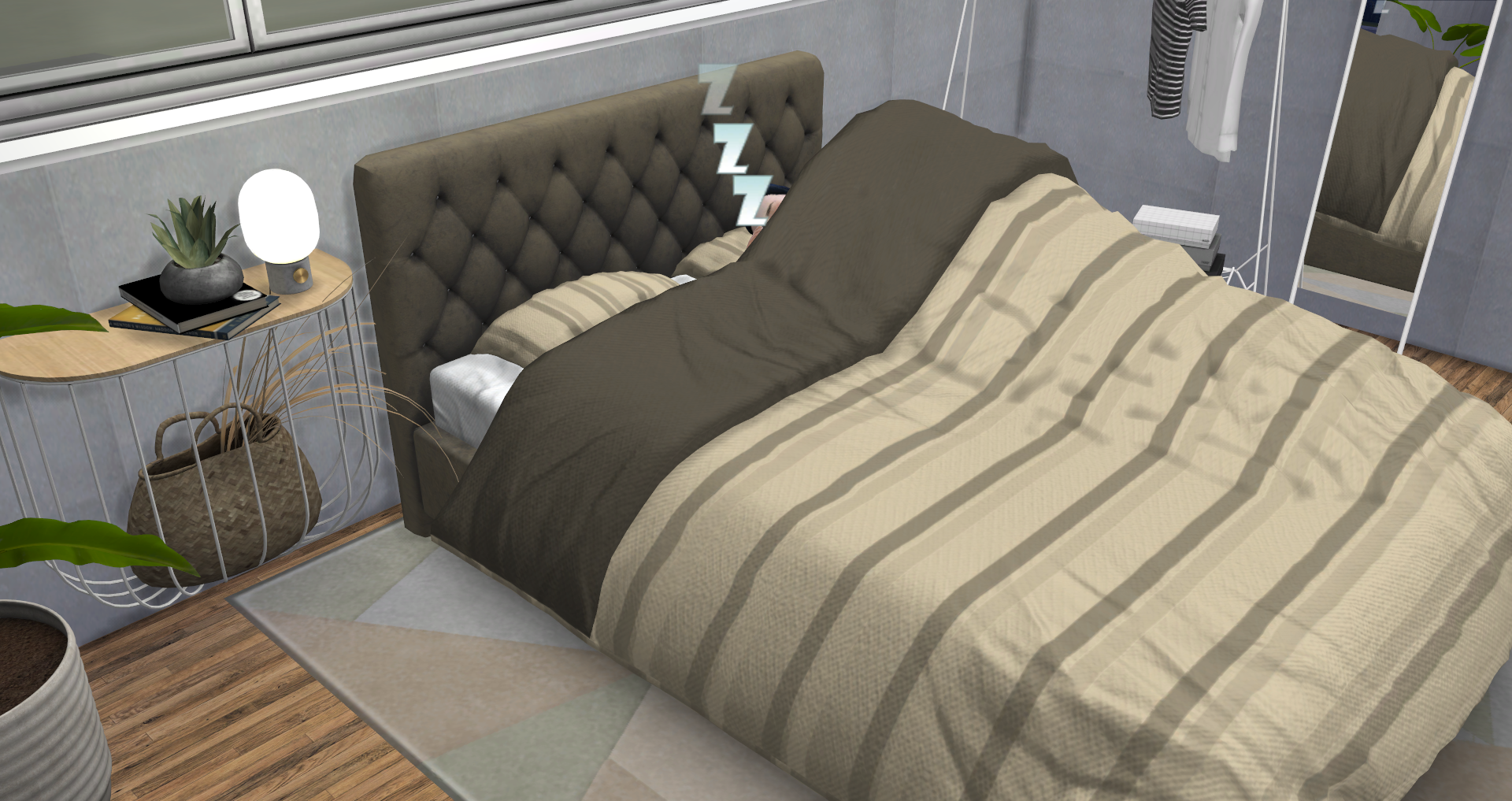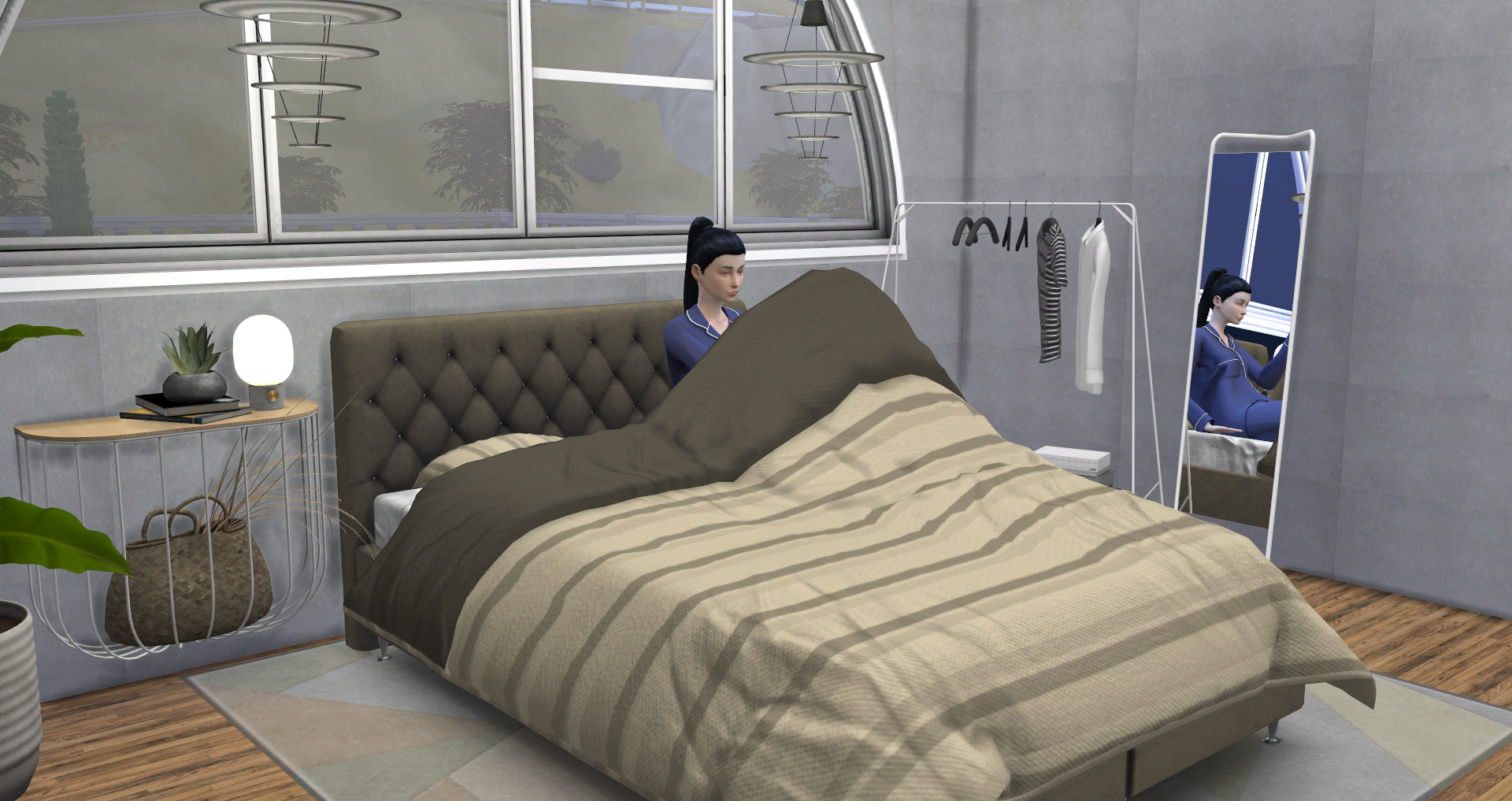 This is my one of old CC.
It was made in 2017.
Except for the bed, the other two(Menu Rack with Cloth and Menu Kasch Floor Mirror) remain the same.
Originally, the bed frame, mattress, and duvet were separated from each other.
I made them into one package.
I made new parts of the meshes of the bed.(Pillows and Mattress)
And the all textures of the bed have changed.
2048 textures were used now.
And this bed is made of high polygons.
Polygon counts are 19837.
If you already have this set, please re-dowoload "Move Supreme Bed".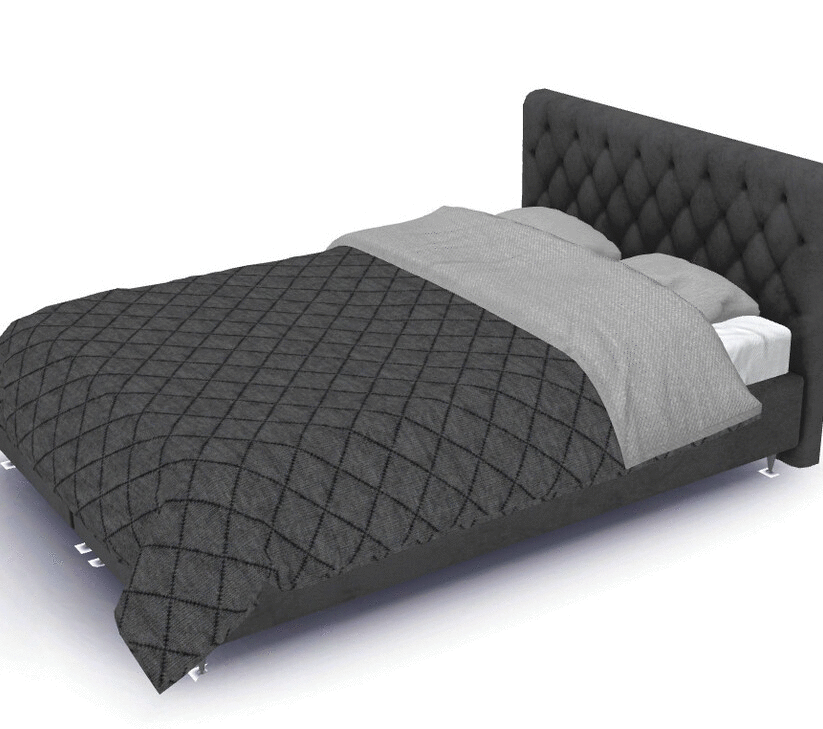 Click "Dropbox" to download

My friend has made some beautiful recolors. If you want them, please download here.
blog.naver.com/platanus_h/222333087034