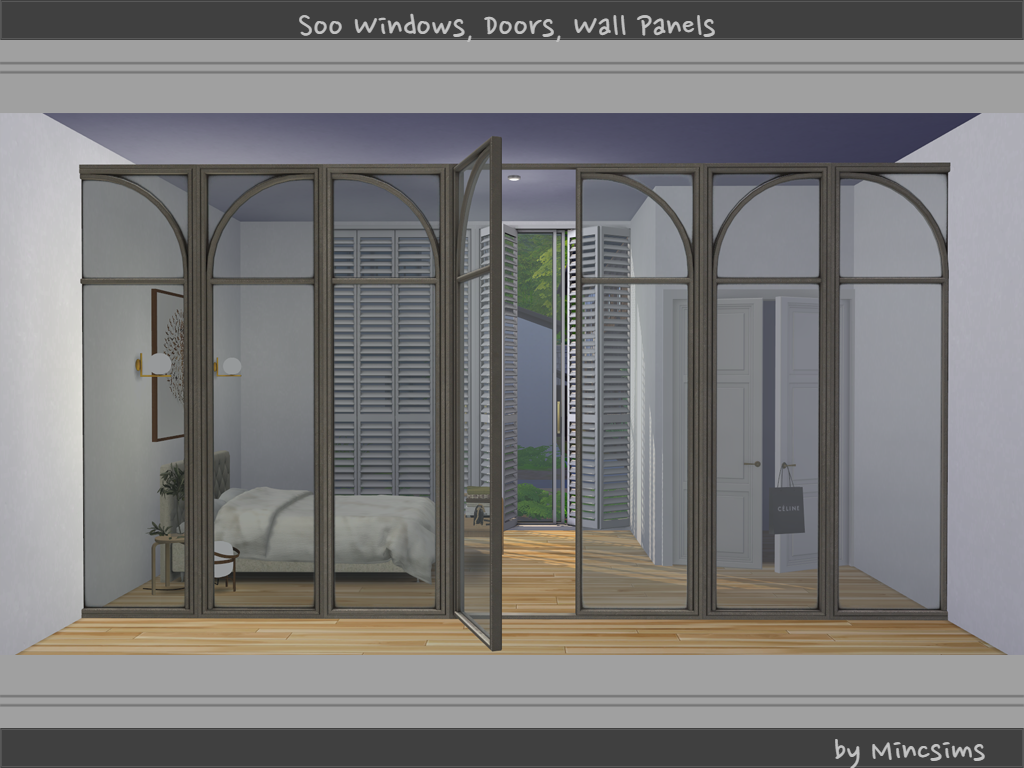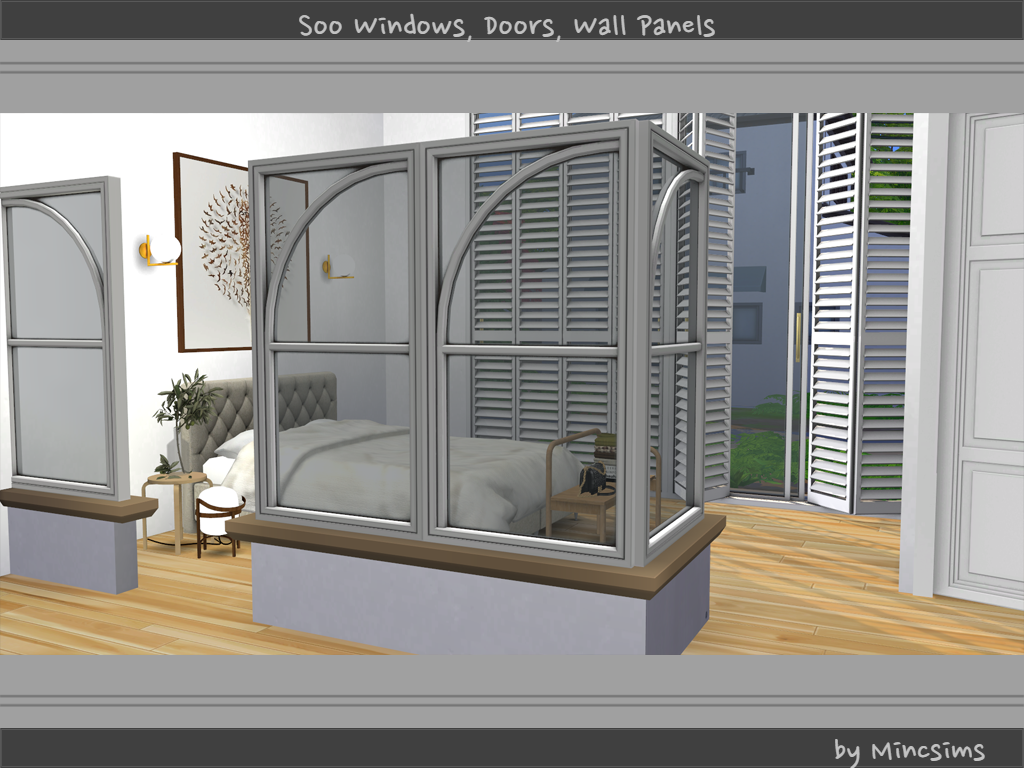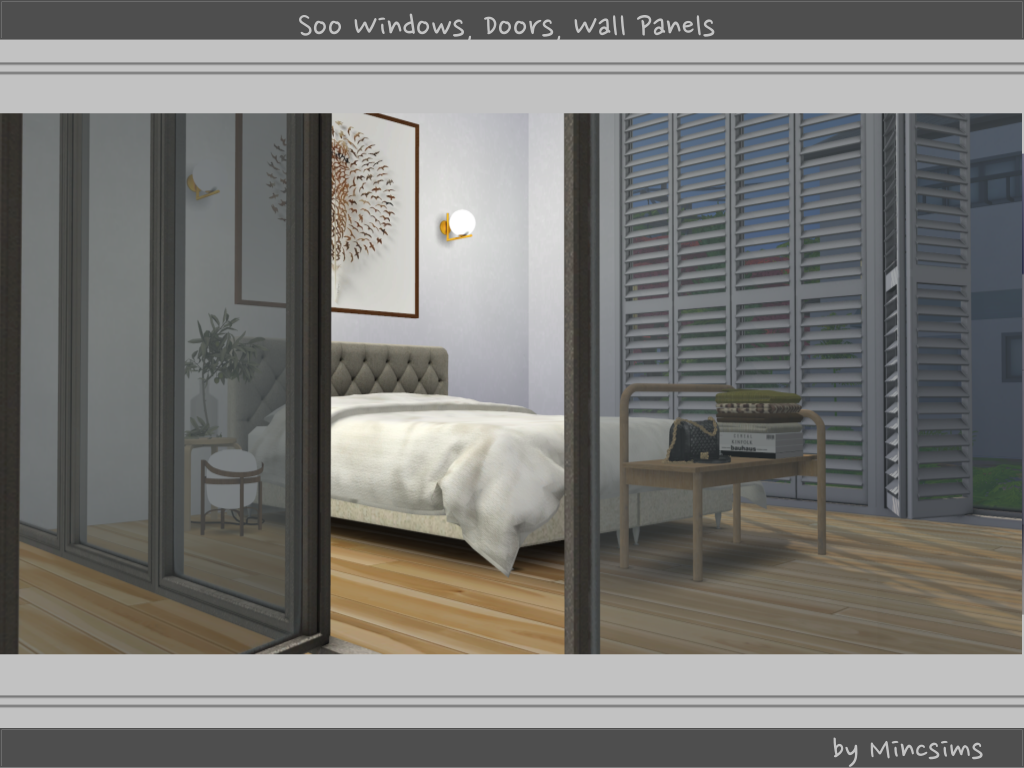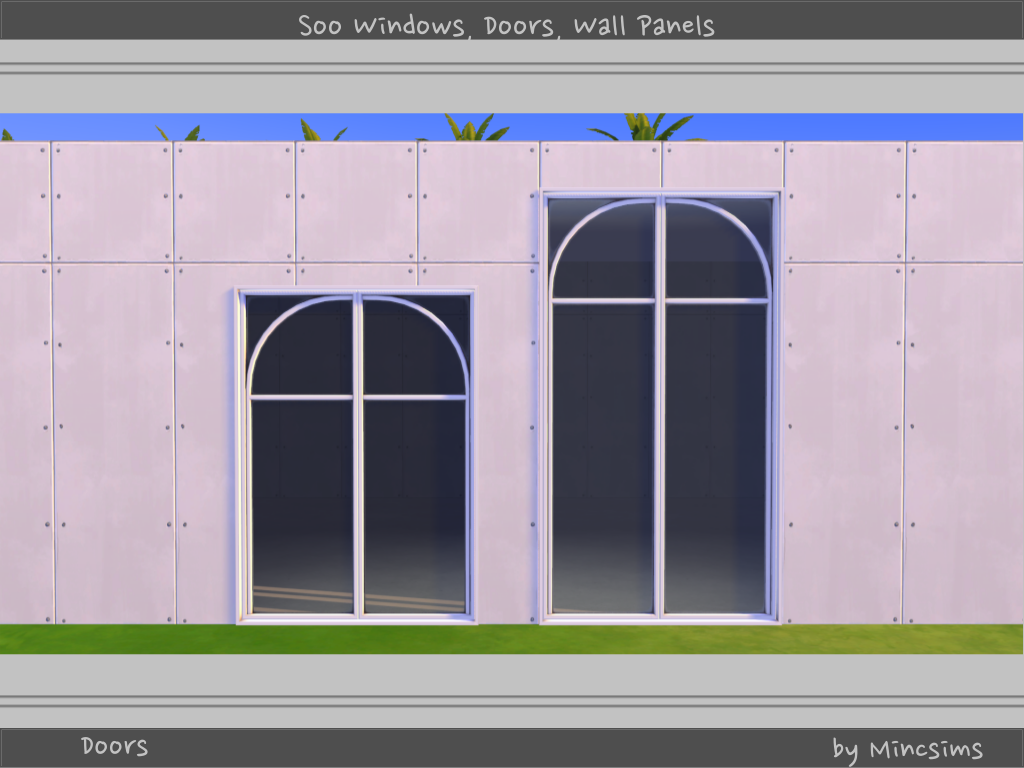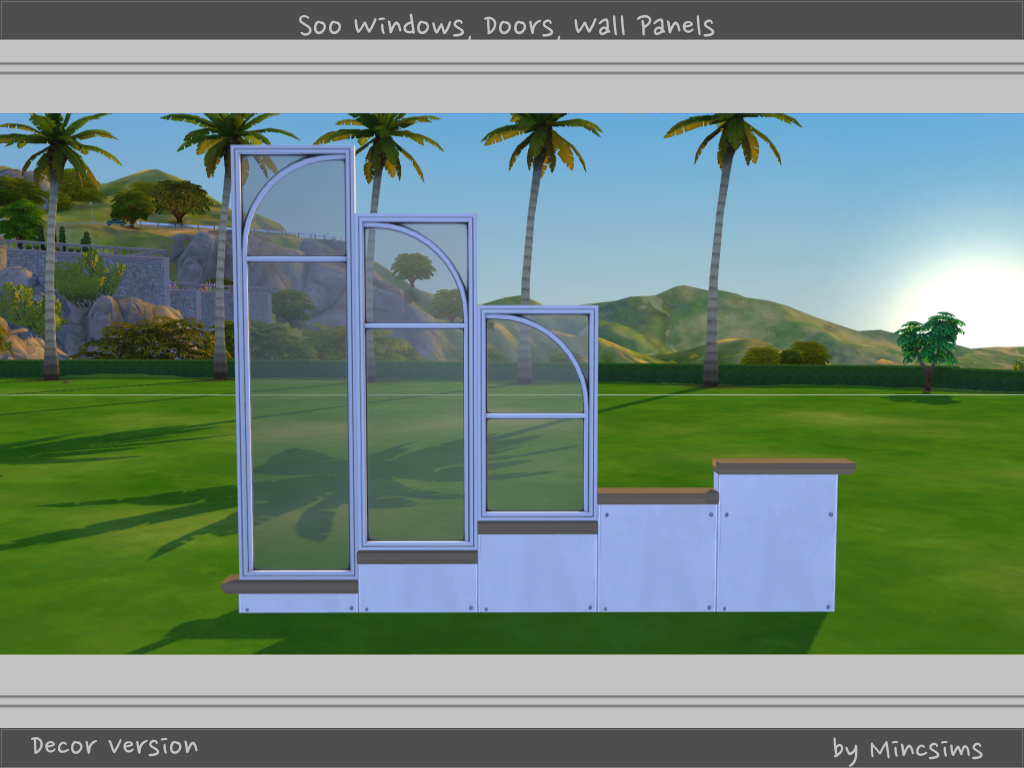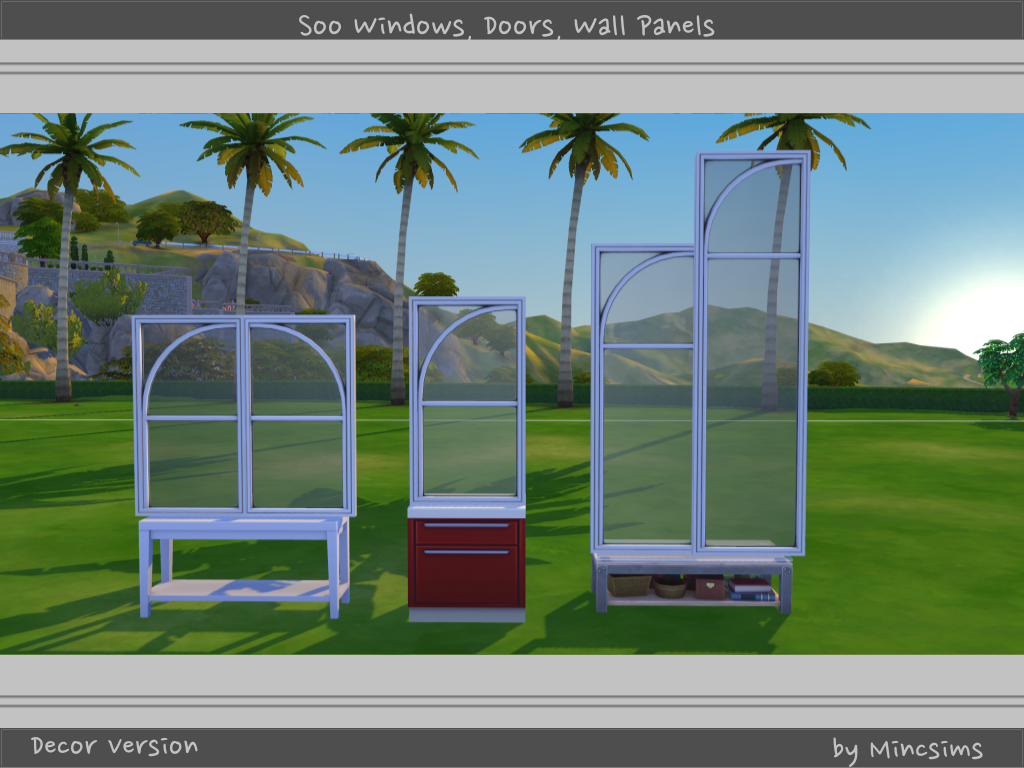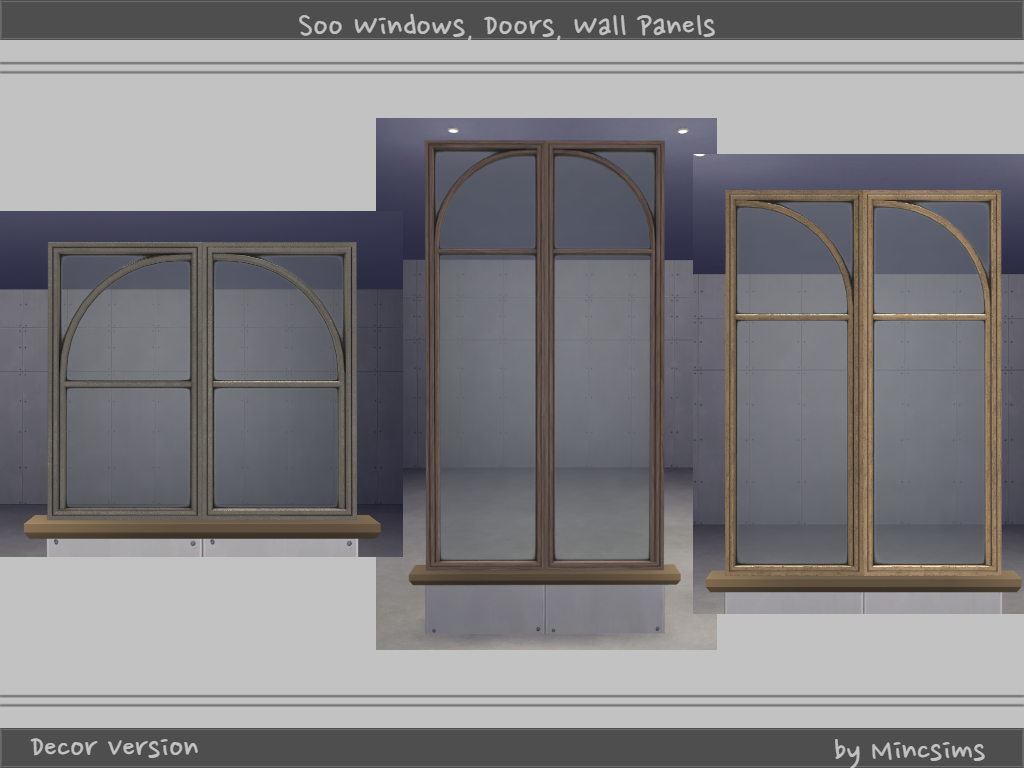 Soo Set includes 3 windows, 4 doors, 2 deco doors and 3 deco windows.
window for mediumwall
window for shortwall
window small
open door for mediumwall
open door for shortwall
door for mediumwall
door for shortwall
decorative open door for mediumwall
decorative open door for shortwall
decorative window for mediumwall
decorative window for shortwall
decorative window small
570-960 polygons
8 swatches
deco windows and doors can be placed any surface like clutters.
Decorative windows cannot be passed through by sims.
Decorative doors can be passed through by sims.
Early Access on Patreon
Public Release after 3 weeks.
www.patreon.com/posts/46452443